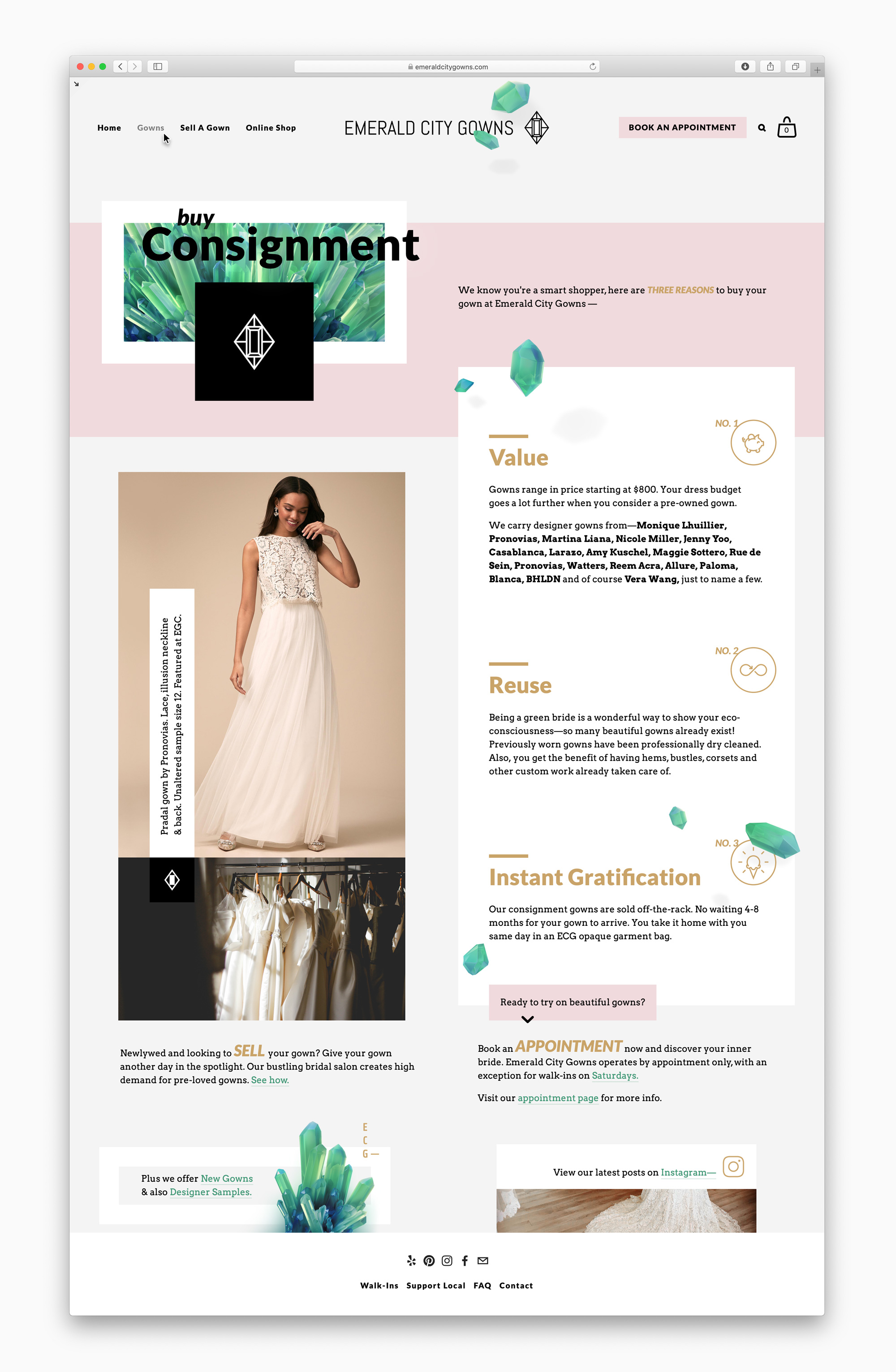 Bespoke map.
Emphasis on helping clients navigate to the obfuscated bridal salon. The entrance is plenty difficult to locate for first-time clients.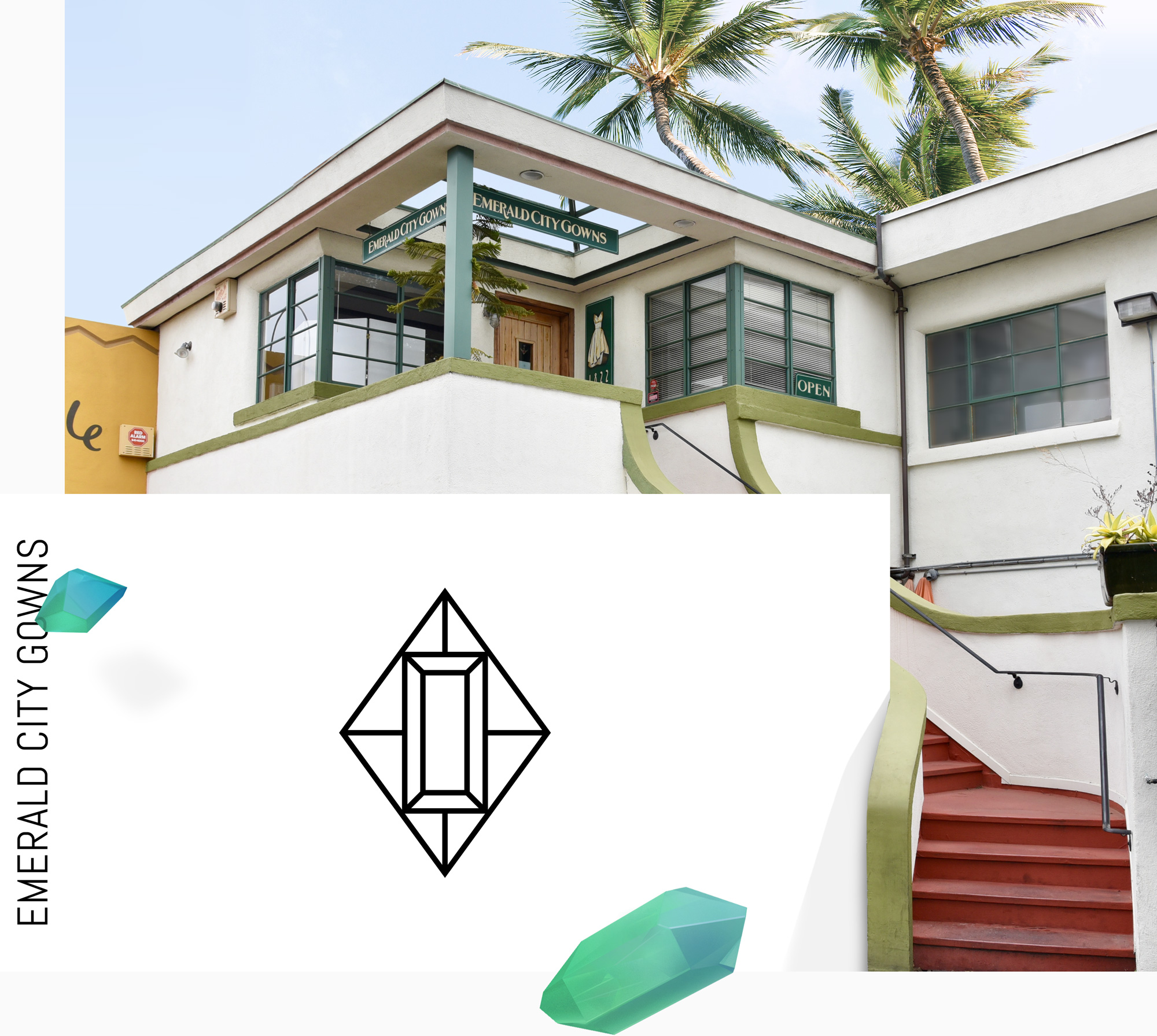 Layout. Purposeful design.
The website has two distinct page layouts, each designed to convey either primary or secondary information. Each layout has similar elements but distinctly reworked—mirroring a family resemblance while maintaining a life of its own.
Postcards with utility.
Designed to accomplish 4 tasks. A) Organizing sold gowns. A postcard is placed into the clear slip cover of a garment bag, visibly displaying the gown's new owner. B) Celebration. Congratulating the bride and fostering an air of excitement. C) Call of action. Motivating brides to rate the business on Yelp and follow on Instagram. D) FYI. Proving important information that will help the bride plan their next steps.